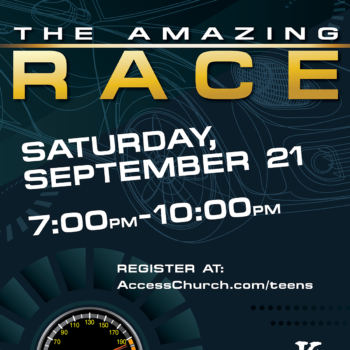 September 21, 2019 @ 11:00 pm - September 22, 2019 @ 2:00 am
Pull a team together, get a driver*, and plan team costumes! At Amazing Race, you'll be led on a journey full of solving riddles and performing wild antics. We'll provide snacks and drinks for the car. Prizes: $100 per person will be awarded to the winning team and to the team with the best costumes. $200 will be awarded to the person who brings the most friends! Cost is $10 per student.
*Driver must be at least 25 years old and present proof of insurance.