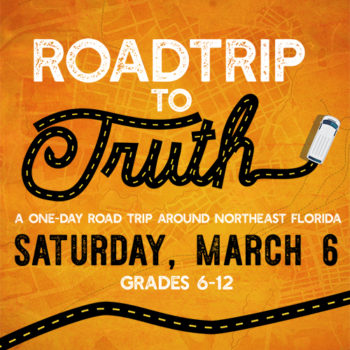 March 6 @ 8:00 am - 9:00 pm
A one-day road trip around Northeast Florida.
For students in grades 6-12.
Drop off and pick up at FX.
Throughout the day, we'll:
Volunteer with a local organization.
Spend small-group free time in St. Augustine.
Make a lunch pit stop at Bucee's.
Bowling at Splits in Orange Park.
Discuss cultural messages in light of Jesus Christ.
Cost is $29. Invite friends!