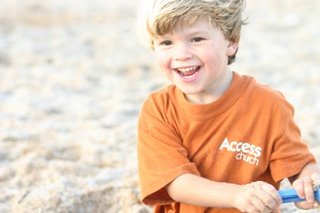 Access Volunteers! (Yes, that includes those who've just signed up to serve at the point of greatest need.)
Summer's here, and there are only eight remaining off-Sundays. Spend this one with us at Sawgrass Beach Club!
It's a simple, casual beach day. Bring your own footballs, frisbees, sand toys, and beach chairs. We're just going to hang out from 3pm—Sunset. Come as early as you like, stay as late as you like.
Pack a cooler for your family with your own food & beverages. Eat what you like, when you like.
We'll have a special gift for our volunteers. We'll introduce you to each other. We'll look for shark's teeth. Very simple.
Got a friend who's not a volunteer? Bring them, too! (Zoie Morales can be very persuasive!)
It's not every day you get to go to the beach with this crowd!
This Sunday, June 8
3pm—Sunset
Sawgrass Beach Club
Bring Your Own Cooler
Click here for directions to Sawgrass Beach Club.
(At the gate, mention that you are with Access Church to gain entry.)