There are current no kids events scheduled. Please check back later.
WAUMBA LAND | BIRTH - AGE 5
Waumba Land is a clean, safe, and carefully staffed small-group environment where infants through preschoolers form a lasting impression of their Heavenly Father.
Three basic truths that we want every preschooler in Waumba Land to have planted in their hearts are God Made Me, God Loves Me, and Jesus Wants To Be My Friend Forever.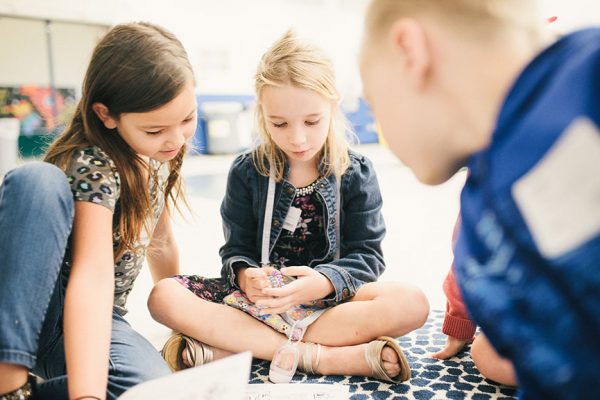 UpStreet is an exciting environment designed especially for elementary-aged children.
In the large-group time, there are hilarious characters to engage kids, incredible music to excite kids, and relevant storytellers to introduce the "Life App" that comes from a Bible story and will be discussed in small-group time.
Small groups are all about relationships: relationships with other kids, leaders, and most importantly, Jesus. During small-group time, kids take the Life App and learn how it applies to their daily lives. They learn that the the Bible can become personal and real to them.
BabyD is more than an event. It's an opportunity for you to take some time at the beginning of your journey as a parent to really think about what will matter the most in the life of your child. Then it's a time to come together with family and friends to share and celebrate the commitment you're making to lead your child into a growing relationship with Jesus Christ—to guide her and help her understand what that means as she gets older.
This is not infant baptism. We believe that when people are old enough to understand what it means to put their faith in Jesus Christ as their personal Savior, they should have the opportunity to make that choice for themselves. A preschooler is not able to understand sin, forgiveness, the sacrifice our Savior made for us, and what it means to have a personal relationship with Jesus Christ.
We are so excited to start this journey with you and your family! If you have any further questions, feel free to send us an email at babyD@AccessChurch.com.
Preparing the Parents
BabyD is an event designed for parents of children two years old and younger. As part of the process to participate in BabyD, we have intentionally compiled three short parenting messages that we feel will help you start right now, at the beginning, to do the things that will truly matter the most to you and your child in the future. This step must be completed before moving on to Step 2.
Registration and Orientation
Once you have completed Step 1, you will need to complete online registration, then attend a short orientation. (Online registration will open as soon as the next BabyD date is confirmed.)
To ensure a special environment, babyD is limited to 12 children.
Dedication and Celebration
Now it's time to celebrate! During this event, we will create an intimate and memorable space to rejoice in the life of your child and their future. You will have 1 table for your family and friends which will seat 6-8 people. You are welcome to invite more people, and they are invited to sit in the rows next to your table.
At the beginning of each month, Family Experience (FX) introduces a Life App that every family can put to good use. Then on the following Sundays, UpStreet reinforces that Life App with lessons from the Bible. (UpStreet is our Sunday-morning environment for K-5th grade.)
All kids in K-5th grade and their parents are invited to Family Experience. Each Family Experience event is approximately one hour long and includes lots of fun, music, and practical, helpful teaching.
Join us for the next Family Experience, and receive a helpful take-home kit so that you can spend the entire month reinforcing these Life Apps at home!
Family Experience is located at 1515 CR 210 W Ste 107, St. Johns, FL 32259.
JumpStart is an engaging 30-minute presentation where parents and kids learn together about what it means to have faith in Jesus Christ. We will discuss:
Who Jesus is.
What faith is.
What it means to have a personal relationship with Jesus.
How to lead your child to faith in Jesus.
What baptism is all about. (This is a "must attend" for your child to be baptized. We'll share details about when, where, and how we will celebrate baptism for your child.)
We're excited about our new KidVenture environment for UpStreet kids!
KidVenture is an event designed to allow UpStreet kids and their small-group leaders to connect outside of Sunday morning. It could be karaoke, bowling, jump-n-slide, or some other way to connect leaders and kids in a great social environment.
KidVenture happens twice a year.