Two Years! Awesome Celebration!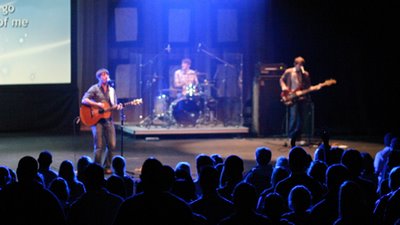 What a fun day! If you couldn't be at Access Church yesterday, I'm truly sorry. We had a great time remembering God's goodness, celebrating what God might have in store for us, and focusing on his purpose for where we are right now.
Tenth Avenue North led worship, which was followed by an amazing cookout (Thank you, Loop!) with live music by Lou Rubino from Storyside B and inflatables for the kids. And the weather cleared just in time to give us a beautiful (if a bit chilly) day.
Thank you so much for celebrating with us yesterday, but most of all for the last two years. God is doing incredible stuff!